So, I've been sewing - and I started a new job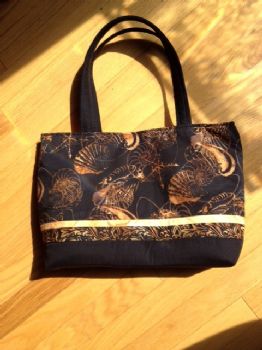 about 16 1/2" wide at the top x 12" tall x 4" deep
Bought the pattern and fabric in Panama CIty.
Love it!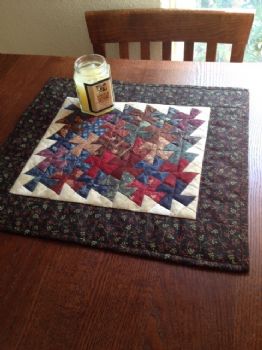 about 17" by 18" - I have wanted to try a twister pattern for a while.. bought this template from an online friend who got it from Primitive Gatherings.
- turned out to be quite small. - not the smallest- there is a teeny tiny twister too. I sure am glad I didn't get that one!
The problem with the wister idea is that there is so uch wasted fabric - so I cut out smaller squares from the scraps. These end up one inch squares: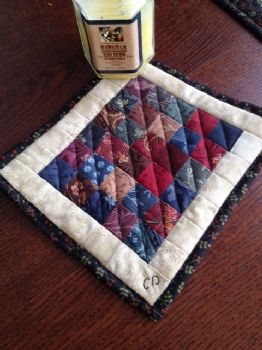 AND in unrelated news, I am the new children's coordinator librarian at the local library. Since I worked in libraries from 7th grade all the way through the year after my Bachelor's degree(four different organizations), perhaps it was fate that that's where I have ended up...